hey guys.
miss me? oh no no no

alright. so today im gonna update a post about Heart Shaped Polaroid Collage or "polaroid film yg disusun jadi bentuk love kat dinding tu" haha. to those who have millions of polaroid film that u donno what to do with it so this post maybe can help you. or we call it as, " do it yourself (DIY) "
but if you dont have any polaroids, dont worry u still can do this by follow this post hehe
since i've bought an Instax Mini 8 this year, on May if im not mistaken and from that day i've snapped a lot of photos so too many film i've used and i really want to make this thing (heart shaped polaroid collage). today i have found this tutorial gahhh IM SO HAPPY! more happy if i can share this awesome tutorial with you
So put on your party hats and let's kick things off with a Polaroid Heart Collage How-To.
Inspired by this photo i found on
this blog
, i decided to grab a stack of polaroids and turn them into a heart shaped collage for my bedroom.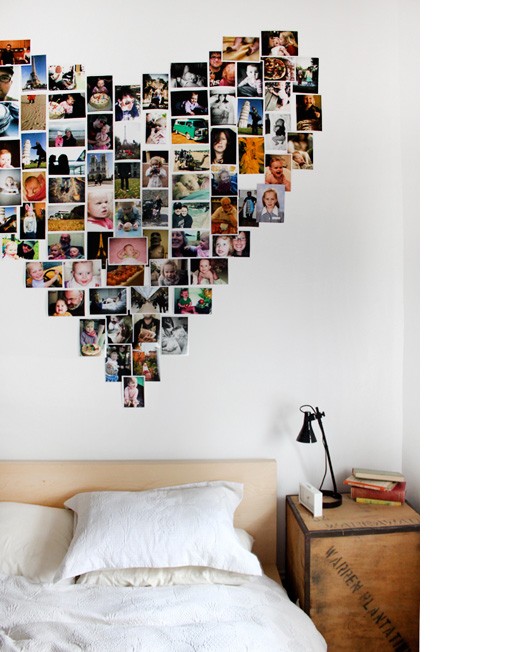 awesome right? It's the cutest.
i also still in trying mood to build this collage. a bit hard but if we try, really worth it insyaAllah.
kalau tak jadi. dont worry, try an error okey?
that's all. till we meet again, bye